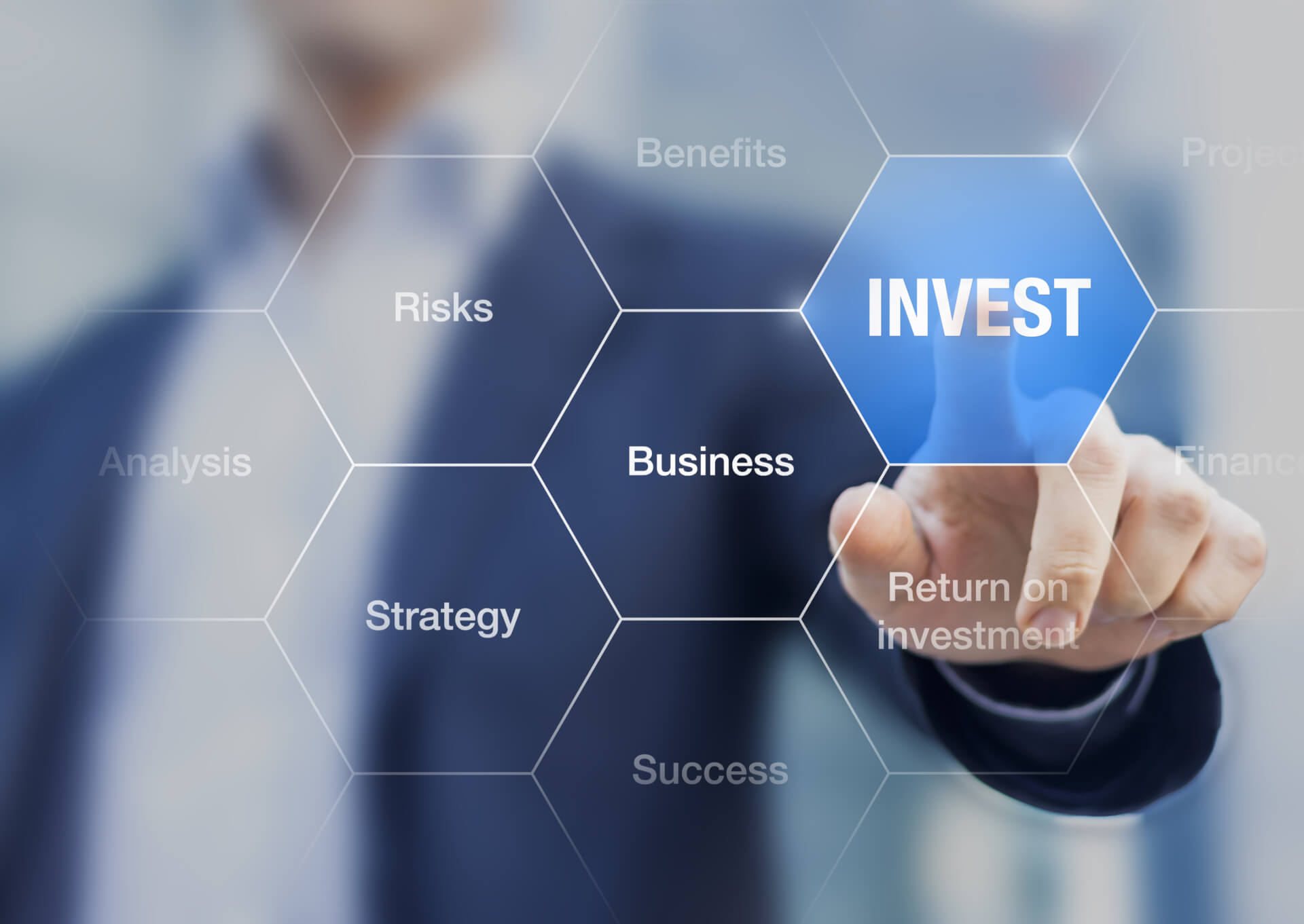 Starting a new business requires an investment of time, energy, commitment, and money. For any small business or startup company, the financial investment is what converts the original concept and elevates into a running business. However, securing the required finance to get your startup off the ground can be difficult, especially when the venture capital market is unpredictable or saturated. Funding is central to ensuring that the business can begin its operations, and it has the cash flow to pay for wages, suppliers, and equipment.

Money can often be one of the main limiting factors that prevent businesses from getting off the ground or launching properly. Many business beginners will not have access to the financial sums needed to build and expand their business. An injection of cash into the business means that it can start earning more quickly, and any profits can be reinvested into the business, thereby facilitating growth and profits.


STARTUP BUSINESSES 

Startup businesses can face many challenges when launching. Money can often be a barrier for new startups that can become overwhelmed with the costs of starting a business from scratch. Businesses that are new also find it difficult to attract investors or equity investments from private investors as they have no track record showing their performance levels.

New startups and small businesses may also find it difficult to raise funds via loans in the traditional financing route. Banks want to have a lot of information to support any application for funding, and many of them are more risk averse when it comes to small businesses and startups. This means that unless these businesses have personal savings to use, they can find it difficult to launch their business.

SOURCES OF BUSINESS FUNDING 

Whilst there are some different options out there for those looking for startup funding, it is important to note that funding is dependent on many different factors. These can include the following:


The strength of your idea
The level of market research you have undertaken
Leadership and their business ethos
Early traction and users of your business
Good advisors

Once you have a unique idea with a clear target market, and have considered all the points above and worked to strengthen them, you should be in a position to look for funding sources. Government statistics show that UK startups raised almost £2 billion of funding in 2021.Some common sources of business investment include the following:


Banks
Government lending schemes
Grants
Equity finance
Angel investors
Venture capitalists
Business Partners
Friends and family
Savings

Let's have a look at the above in a little more detail.

BANKS


Commercial lenders have always been one of the more traditional routes to securing funding for businesses. Bank loans are an effective way of securing money and come with repayment terms you are familiar with. However, banks will always require some form of security and this can be prohibitive for new startups and smaller businesses who lack the security banks might require.

Securing financing through banks is far easier for established businesses than it is for new and startup companies, especially in unpredictable economic markets such as the one we have seen since the Covid-19 pandemic. This is one of the main reasons startups tend to look at alternative funding sources for their ideas.

GOVERNMENT LENDING SCHEMES 


Government lending schemes are usually run in collaboration with banks and commercial lenders. You can find schemes that offer a percentage of the funding with the banks meeting the remaining funding required. Government lending schemes are a great source of funding as the terms are often far less stringent than those normally associated with commercial banks. The loan amounts for government schemes can vary depending on the type of business so always make sure you read the information carefully before you make an application.

GRANTS 

Grants from the United Kingdom government tend not to be repayable but you should always check to see what the terms and conditions state. Grants are a great source of funding for small businesses as they can provide an essential cash injection. However, remember that grants usually require a detailed application that needs supporting information, and you need to be able to provide the information as quickly as accurately as you can. Grants are competitive and fiercely fought over so always make sure your application is the best it can be. You should also check to make sure that the grant does not require you to hand over any shares in your businesses, and what the time frame for using the money is.

EQUITY FINANCE 





Equity financing refers to an arrangement whereby an investor invests in your business and in return they are given equity/ shares in the business. If the business makes profits, then these profits are shared in accordance with the equity arrangements, and if the business fails then there is no return of the funds to the shareholders who invested. It sounds simple, and in practice it is a simple give and take relationship. However, it can be difficult to find the right equity investor for your business.


ANGEL INVESTORS 

Angel Investors are usually wealthy investors who have the funds to provide to small or startup businesses in return for business equity, or shares. Angel investors tend to use their own net worth in order to fund projects in a private equity type arrangement. Angel investors tend to invest their finances in smaller or startup businesses for minority stakes, rather than investing in large businesses where their financial impact is lessened. They also typically invest their experience and knowledge in the business to enhance its success and are usually involved in multiple ventures at the same time.


VENTURE CAPITALISTS 



Venture capitalists tend to favour larger businesses with high growth predictions. In return for their investment, they receive an equity stake. Unlike angel investors, venture capitalists do not use their own personal funds, but instead they use an investment fund to finance projects and businesses. Venture capitalists focus their investment within industries such as technology, life sciences, and digital media.

BUSINESS PARTNERS 


Having a business partner is a smart idea for any new startup. Not only does it mean that you have a partner to share ideas and concepts with. It also means that you have support when it comes to financing, operating and managing the business. Many business partners have a finance background and provide analysis and support to the business, becoming a trusted advisor. For a successful business partnership, you need to have a mutual vision for the business, commonality, and compatibility.


FRIENDS AND FAMILY 

Although this may seem like an easy and obvious funding option, using friends and family as a source of investment can be problematic. Unlike borrowing from a bank, taking money from friends and family does come with a lot of additional stress and pressure. However, if you do have friends and family that believe in your business vision and want to invest this can be a good source of raising money quickly. Of course, with new ways of network funding such as crowdfunding and patreon, there are different ways of using your own networks to secure funds.


SAVINGS 

Many new entrepreneurs struggle to secure funding and dip into their own savings. This can be risky as there is no guarantee that your business will succeed and you will recover your savings. Using savings might be one of the easiest ways to finance your business, however you may not have all the funding you actually need. Also, the UK business industry is heavily regulated so it is not simply a case of putting your savings in and being able to take them out when you want. Business laws, regulations and guidelines dictate how business finance operates so make sure you have this knowledge before investing your own savings.

WHAT TO DO BEFORE SEEKING FUNDING 

These are the steps you need to take before you seek our funding options and sources:


Business plan - make sure your business plan is robust and refined. It should include a summary, a pitch, forecasts, income and expenditure predictions, business process, scalability, market research and strategic management strategies, and projections.
Accountant - it is essential that you have a good accountant on board so that your financial planning and business service economics planning is robust and considered. A good accountant will help you throughout your business's growth and can provide you with important information about the valuation of your business, taxes, and financial obligations.
Credit scores - check your scores and improve them if you need to. In fact you should get all your personal finances in order.
Consider the range of financing options available to you and narrow down the ones that apply to your business.
Perfect pitching - prepare your pitch and practice it. Remember, if you don't know your business inside out then it is likely that any potential investor could lose interest. Your pitch does not have to focus on sales or products, but it must be convincing and provide real time information.
Create a website and start networking and sharing your ideas on various platforms, sharing and gathering data, and building momentum for your idea. Your first customers will probably come from word of mouth or networking so get to work as soon as you can.