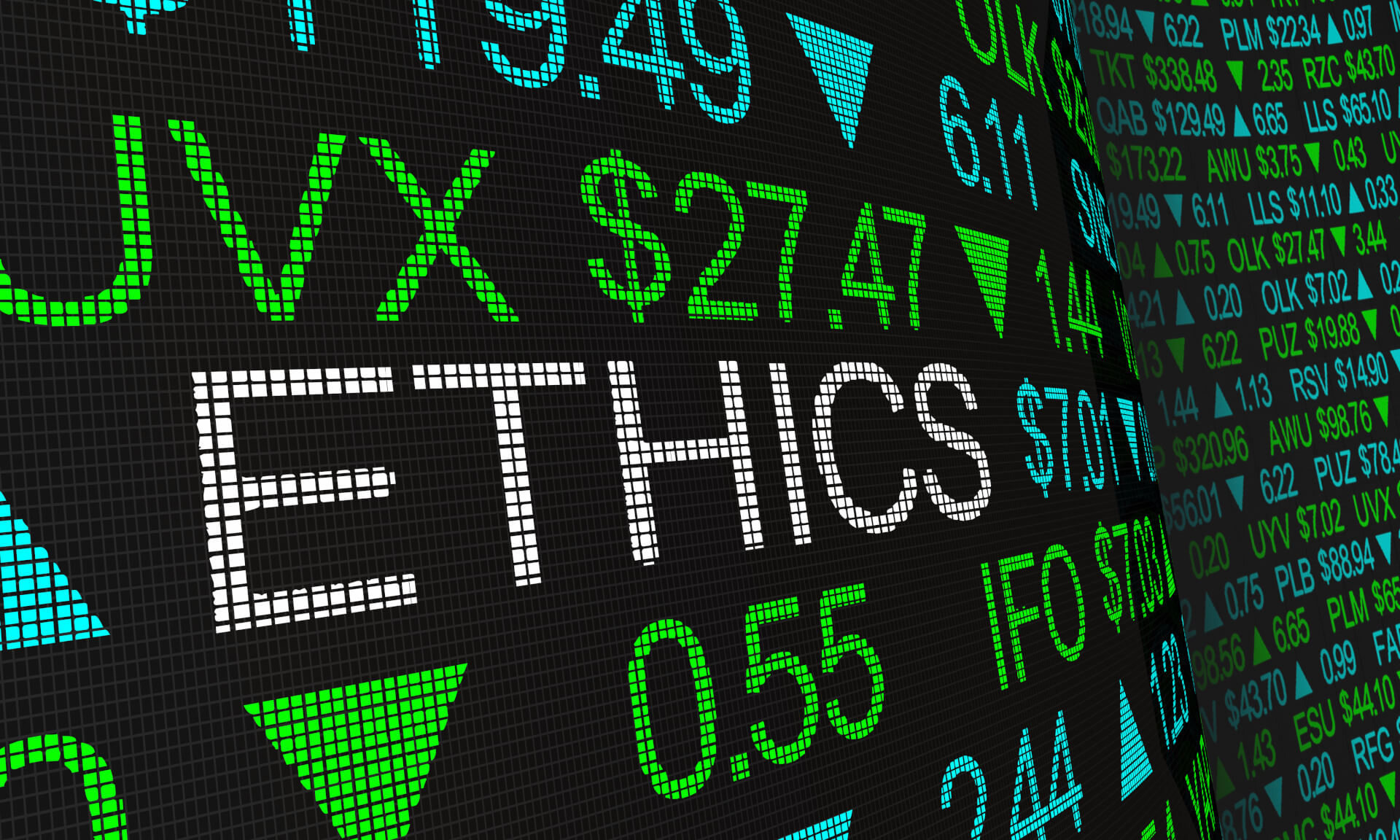 When it comes to investment strategies, ethical investing (also known as impact investing) is gaining traction. Some commentators have credited the likes of Greta Thunberg for the increase in demand for impact investment products, but this type of investing has been around for centuries in religious communities and societies.

Impact and ethical investments concentrate on approaches and strategies that facilitate inclusion and integration. As a result, the transaction has a positive impact on the social and economic environment. The investment itself is deemed to be one which benefits the investor and the wider community.

For investors looking to align their ethics and values with their financial output, they want to be sure that their portfolio grows in a sustainable way that supports their role as an ethical consumer and investor. Many mainstream funds do not offer ethical products and services, but the tide is changing fast and there are more companies offering bespoke ethical funds for discerningly ethical investors.The main benefits of ethical/ impact investing include the following:


The values of companies and investors can be aligned
Companies committed to social causes can be supported
There is a feel good factor associated with ethical investments
For religious communities, ethical investments are compliant with religious rules relating to investing (Sharia rules for Muslims)
Ethical funds are a real catalyst for change
The financial outlay does what it says on the label - ethical investment
SOCIALLY RESPONSIBLE INVESTMENTS 


Socially responsible investing is a term associated closely with ethical investing. Socially responsible investment has a social conscience and does not negatively impact society. There are many companies on the market that offer investors the opportunity to invest in funds that provide positive social change and impact.

Of course, for Muslim investors socially responsible ventures have always been on the agenda, even when the opportunities to invest responsibly were not widely available on various platforms. Islamic finance dictates that Muslims should not invest in any project that could be detrimental to individuals or society as a whole. This is part of a much broader Islamic value-based social system. Muslims are instructed to safeguard society, the environment and make ethical choices that do not negatively impact society.

ETHICAL INVESTMENTS


The definition of ethical investing is centered on the core concept that it is possible to align your financial goals with your moral and ethical values. Ethical ventures are focused on ensuring that the primary filter when selecting opportunities relating to money is based on ethical principles and considerations. There is a demand for increased transparency when it comes to shares, trusts, stocks, bonds and returns.

Used interchangeably with socially responsible and impact investing, ethical investments require due diligence before the capital is actually spent. Assessing whether a fund is ethical is based on using certain environmental, social, and governance criteria which can help you decide whether your investment is, indeed, ethical and socially responsible.

What ethical investment facilitates is the ability for individuals to allocate their capital with companies and funds that align with their own personal beliefs. One example of this is investors who want to avoid industries deemed to be unethical such as gambling, porn, weapons, and alcohol.

For Muslims, ethical ventures go further and also seek to ensure that the investments are compliant with the principles of Islamic finance and Sharia law.

ISLAMIC FINANCE AND ETHICAL INVESTMENTS 



Whilst ethical transactions may appear to be a relatively new concept in the West, Islamically, ethical investments have been a central principal of Islamic finance for centuries.

Historically, religion and ethical investing have been aligned. Islamic finance prohibits any financing of industries deemed to be haram.

Socially responsible investing and Islamic finance have seen rapid growth in recent decades, and it is no coincidence that the two go hand in hand. Islamic finance centres on principles of social responsibility and impact. This is achieved through principles of sustainability, positive impact, and strong governance.

More and more investors are joining Muslim investors in looking for ethical funds, and funds that offer green funds, or those that support the environment positively.

In recent years, the growth of ethical investing has been fuelled by religion AND social views. Social trends that have begun to lean towards ethics, environmental impact, and transparency have meant that ethical investments have become more mainstream.

In the 90s there was a move away from funds and ventures in the fuel and coal industries, and industries using animal testing, as these were seen as being harmful to the environment and society as a whole. Moving away from environmentally damaging industries was seen as a way of problem-solving some of the damage caused by the operations of these industries.



SHARIA COMPLIANT INVESTMENTS


Investments that are Sharia compliant focus on socially responsible investing, and are focused on the main Islamic finance principles that prohibit:


Riba (interest)
Gharar (speculation)
Financial transactions in industries deemed to be haram such as the tobacco, alcohol and gambling industries
ENVIRONMENTAL, SOCIAL, AND GOVERNANCE CONSIDERATIONS 


In order to assess whether your portfolio is indeed socially responsible and ethical ,there are certain criteria that you can use. The criteria can broadly be divided under three main categories - environmental, social, and governance.

Investors need to review a broad variety of behaviors to understand if the investment is indeed sustainable, responsible, and socially impactful.

ENVIRONMENTAL 


Environmental factors to look out when investing include assessing the impact of the investment on the following:


Climate
Pollution
Waste
Water stress
Energy use
Renewable energy
Conservation
Carbon footprint and ecological footprint
Local economic policies

Environmental criteria will assist investors and companies to ascertain the impact of their ventures on the wider environment. Ethical companies should be aware of the environmental impact of their investments by using the criteria above to ensure that the risks are being identified, assessed, mitigated, and managed.

For example, investing in land development may seem like an ethical project, but what if the development adversely impacts local populations, natural resources, and contamination?

GOVERNANCE 


In similar vein, anyone investing with a company will want to ensure that the company they use has a very transparent and accurate governance structure in place. Without strong governance, there is less accountability when it comes to ensuring that the investments you make are socially responsible.

The financial reporting and accounting methods, shareholders involvement, accountability, and financial management must have clarity and be transparent. For Muslims, they will also want to ensure that the investment company does engage in any investment behaviours deemed to be haram under Sharia law and Islamic finance rules, and ensure that haram industries are avoided.

When examining the practices of companies and businesses claiming to have ethical investment services and products, the following criteria should be carefully examined:


The ethical and moral stance and values of the company
The diversity within the company, shareholders, and board members
The voting rights of shareholders and profit sharing arrangements
Previous governance records
Tax treatment and financial transparency
What anti-competition practices are in place
How the company manages financial and ethical conflicts of interest
Asset management strategies and choices
How the company treats its customers and investors

SOCIAL


Social criteria focuses on the business relationships of the investment company/ investment and the social impact.

Socially responsible investing focuses on social values, the environment and good governance. Does the investment company you want to invest in hold similar values to you? How committed are they to ethical values? Do they uphold Islamic finance principles? Does the company donate to charities that align with your charitable focus?

When considering the social criteria, you need to look out for investment and financial impacts on the following:


Supply chain labour
Ethical sourcing
Data and privacy
Protocols relating to health and safety
Impact and bonds with local communities and links with them
Previous investment history and sectors invested in
How the investment portfolio is socially responsible
ETHICAL INVESTING 


In order to ensure that the investment you make is ethical, you need to ensure that you do your research and analyze the historical, present, and predicted performance and standards of the investment you are interested in. Of course, there are many companies that offer ethical investment products, but that does not mean investors are absolved of their own personal responsibility to undertake research and ask their own questions.

Investors should:


Review the mission statement of the investment company
Check their track record of investments
Review their ethical values and see if they align with your own
Check if the company complies with laws and statutes
Understand how ethical investments and funds operate

IS ETHICAL INVESTING PROFITABLE 


Ethical investing does not guarantee a profit. However, when it comes to the performance of ethical funds as compared to traditional investment funds, there does not appear any significant difference. In fact, ethical investments can sometimes outperform traditional investment funds.

The whole point of ethical investing is that you can invest your money in a way that yields positive results on society and also makes a profit. According to an article in the Guardian (December, 2021), in the United Kingdom alone, the annual spending on ethical services and products has exceeded £100 billion [1]. With the onset of the global pandemic and climate change, people are looking for ethical investments and industries far more than ever before.

THE FUTURE OF INVESTING 


We have entered an era when socially responsible investing is increasingly in demand. The increase does not only relate to ethics and morals, but is also centered on principles of sustainability, investor goal-setting, values, protection of the natural environment, whilst still making money.

Gone are the days when investing in the stock market was solely for the purpose of generating income, with no thought for the impact of the investment. Modern ethical investors are keen to ensure their investments are transparent, socially responsible and with solid governance structures in place. Sustainable long term results are seen as aligning with the much broader objectives and principles within Islamic finance and the wider society.

For too long, investments have focused on profit margins over values. Ethical investing means that profits can still be prioritized, but they ranked alongside ethics and values and do not lead to the social exclusion of marginalized groups or countries.


TIPS TO INVEST ETHICALLY 


Investing ethically is about more than making sure your investment appears to be ethical. It is focused on investors learning about what it is they are investing in, the social and environmental impact, and holding investment companies to account.

The following tips will help you avoid investments that do not align with your personal values and goals:


Assess and identify your values and principles
Learn about ethical investments and how they operate
Build your investment portfolio carefully with sustainability and social responsibility in mind
If you have ISAs or pensions review where they are invested
Check your investment strategy - do you want to focus on start-ups or existing ethical investment companies?
Make sure you diversify your portfolio across regions and sectors
Planning your investment in advance
SOURCES USED IN THIS REPORT

[1] UK annual spending on ethical products surpasses £100bn for first time [The Guardian, Dec. 2021] [
https://www.theguardian.com/money/2021/dec/31/uk-annual-spending-on-ethical-products-surpasses-100bn...
]