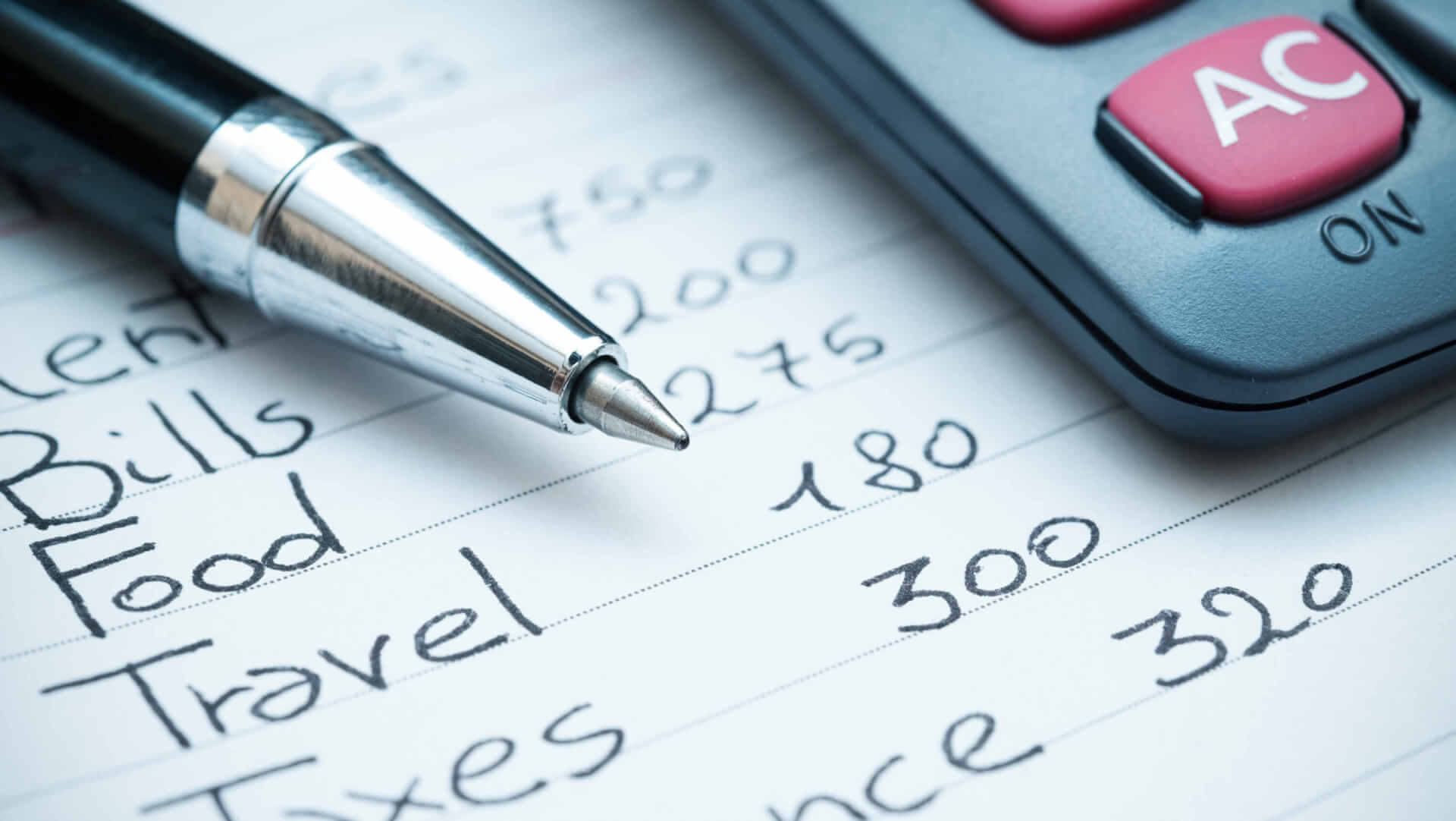 The current cost of living crisis in the United Kingdom is affecting everyone. For many households, this is the highest squeeze on their finances that they have experienced. Many people are being forced to take measures in order to stay afloat. The cost of food, goods, and utilities are continuing to rise at an alarming rate, and people are having to make smart financial decisions.
According to recent statistics, up to 18 million households could face fuel poverty by January 2023 due to the ongoing energy crisis. Many of these families will have to decide between heating and eating. Investment bank Citi estimates that the UK consumer price inflation could reach 18% by early 2023. This will not only affect the finances of couples, and families with children, but almost everyone in the country.
This is why it is vital that you make smart financial decisions that could help you ride out this current cost of living crisis.

Let's have a look at some of the ways in which you can make your money go further.

PLAN AND BUDGET


One of the best things you can do is prepare a spending and budgeting plan. This will help you identify if you are overspending and examine those areas where you can cut back and save costs.
For example, do you still need to have a full Sky TV package? Can you get a cheaper broadband deal? Do you have any subscriptions that you no longer need or use?
Go through each direct debit and see if you can reduce or remove it. Check what you are paying for your smartphone packages and see if these can be reduced in any way. Ring your providers and ask them if they have any better deals on offer that could lower your costs.
Track all of your expenses and payments. This is the only way that you can successfully budget. Information and knowledge are power so use them to your advantage. Create a spreadsheet or table that lists all your incomings and outgoings, and then have a close look at where your money is going.
Muslims will already be used to the concept of planning and budgeting as they have to reconcile their finances and accounts every year in order to calculate their zakat calculations.

However, it is a good idea to keep a more regular eye on your finances, and remember that any drop in your income and savings may also affect your zakat and sadaqa payments.

LIVE WITHIN YOUR MEANS 


This is really important. It sounds so simple, but many people in the UK live beyond their means and this means they will struggle during the recession.
Having debt is not so much of a problem when times are going well. However, if you fail to make your repayments things could go wrong very quickly.
There is a famous Arabic proverb that states 'cut your coat according to your cloth'. Essentially, this encourages us to live within our means and not overstretch ourselves financially.

Islam does not look favorably on those who spend excessively and keep increasing their debt. We should all be looking at how we make use of our resources and expressing empathy for those less fortunate. Managing our finances well is something everyone needs to do, and needs to learn to do better.

PAY OFF DEBTS


It might sound obvious but it is vital that you pay off any debts that you are able to. There are many online debt advice helplines that offer you recommendations and a guideline to help you reduce your debts.
You should prioritize paying off any debt, especially if it is a debt that accrues interest. Interest is not only strictly prohibited in Islam, but is also detrimental on your finances as the interest rates are likely to continue to increase.

If you can, pay off your debts.

DO NOT ACCRUE NEW DEBT 


If you are thinking of taking on a new loan or new debt then think twice. Especially if the debt will be accrued due to a purchase that you do not necessarily need.

The same applies to buying things using your credit card. Now is not the time to be accruing more debt that incurs interest.

START SAVING NOW 


If you can, start saving now. It is never too late to start saving. Good financial management not only means monitoring your spending habits, it also means looking at your savings strategies.
You may need to undertake an evaluation of all your incomings and outgoings to see if there is anything you have left to save. If you do, even if it is a small amount, it is never too late to start saving.

If you do not have an ISA now is a good time to find information about what savings products are out there. For Muslims, there are some halal savings accounts that do not pay interest.

These halal savings accounts offer the same banking services as conventional savings accounts without interest.

SET SAVINGS GOALS


Set savings goals for yourself. This could be as little as saving £10 a month, to saving much more.
If you are saving to buy your first home, then you will likely be impacted by the increase in interest rates.

Look for banks and lenders that offer halal mortgages based on Islamic finance principles. Halal mortgages tend not to be as dependent on standard interest rate fluctuations and offer more stable repayment options.

INVEST 


Many people are scared of investing during a recession or economic crisis, but there are some good investments out there that can generate revenue and income.
Do your research and have a look at what investment opportunities are out there for you.
Investing in the right funds, stocks and bonds can be inflation busting. If you do your research you could find investments that offer a good rate of return. For Muslim investors, there is a range of halal investment options on the market which tend to be more stable than the conventional stocks and shares.

If you want to minimise the risk when it comes to investing, then try not to be too exposed to a limited number of sectors or assets. Diversifying your portfolio via investment is a good way to spread your money with less risk.


THINK ABOUT SIDE HUSTLES


Side hustles have become popular in recent years when it comes to generating additional monthly income. Some low cost side hustles that have been successful in recent years include the following:

Amazon selling
Etsy selling
Selling digital art and services
Creating a website
Freelance graphic designing
Freelance writing
Blogging and vlogging
Social media influencing
Shopify
Dropshipping
Creating online courses and offering advice
Affiliate marketing and advertising services
Starting a podcast
Using comparison and cash back websites
These are just some side hustles that require very little financial outlay at the start.

UNDERTAKE DUE DILIGENCE BEFORE MAKING BIG FINANCIAL PURCHASES AND DECISIONS 


If you are thinking of making a big purchase such as a home or a car then make sure you do all the necessary research. Use comparison websites to find the best prices for things like electrical goods and holidays.
When it comes to home purchases, remember the housing market is likely to undergo some change in the coming months.

It might be better to sit tight to see if there is a fall in house prices. You should also look at different funding options such as halal mortgages. These types of mortgages tend not to have fluctuating rates as they are not interest based loans.

TAKE YOUR TIME - DON'T BE HASTY 
This is important. Now is not the time to make rash decisions or rush into big purchases or commit to long-standing and expensive monthly subscriptions.

Whether it is a smartphone or a new streaming service, take your time in deciding whether you definitely want to commit some of your monthly income to it.

WHAT IF YOU ARE SELF-EMPLOYED?


For the self-employed there are some additional concerns during a recession. For a start, whilst you may already be accustomed to fluctuating monthly income, you may see a drop in overall income as your customers feel the pinch and cut back on their spending.
Rising inflation is likely to affect all businesses, irrespective of size and industry.
Now is a good time to look at your personal finances, and check to see that you can:
meet your mortgage repayments or rental payments
meet all your essential direct debit payments for things like utilities
have enough money to cover food and groceries for at least 3 months
have some savings to fall back on in case your monthly income drops
cut back on any non-essential items of expenditure
SOME WAYS YOU CAN PROTECT YOUR MONEY

The Bank of England recently raised the interest rates. When this happens, it is usually an indication that the Bank of England wants people to start saving more and spending less.
Some ways to future-proof your money and savings include the following:
Pay off as much of your existing debt as you can
Make changes to your living standards that would bring your costs down
Check to see if you can consolidate any of your debts
If you have investments, check up on them and see how they are performing
Save for a rainy day - even a few pounds a month will soon add up
Track your spending by separating your wants from your needs
Limit spending on gifts
See if you can fix your mortgage if you are currently on a variable rate, there are some deals to be had out there